PROJECT
Desde el Poder Local
Desde el Poder Local combines livelihood development with key interventions in reproductive health to deepen the impact of both. The inclusion of male family members increases the likelihood that changes in gender dynamics and decision-making will be sustainable and support the long-term evolution of social norms.
El Quiché & Alta Verapaz, Guatemala
Trickle Up and the municipality of Ixcán, the municipality of Chahal, the municipality of Nebaj, and the municipality of Senahú, are working in rural Guatemala to empower vulnerable young indigenous women between the ages of 15 and 24 over two years.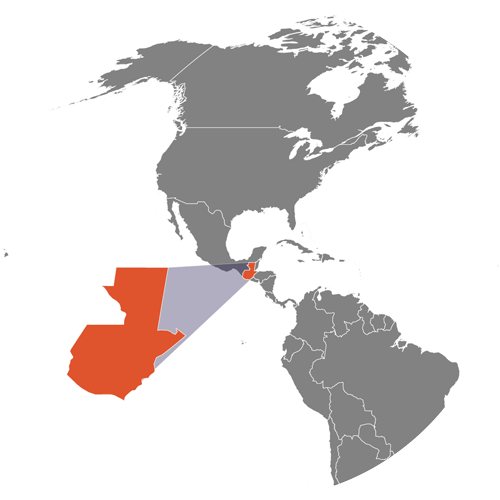 Field staff have selected 410 out of the 1,125 participants (102 in Chahal, 166 in Ixcán, 100 in Nebaj, and 42 in Senahú) and provided seed capital grants to 179 participants. 21 savings groups have been created and have accumulated nearly US $5,000 in savings by mid-2020.
participants diversified livelihood activities in different sectors supported by the project
participants demonstrated better technological literacy
participants increased their annual income during the project
The Desde el Poder Local project team is located in Trickle Up's Americas office in Cobán, Guatemala.
Trickle Up is partnered with the authorities of the four municipalities in Northern Guatemala, Chahal, Ixcán, Nebaj, and Senahú.