Town Hall with Vice President Barbara Jackson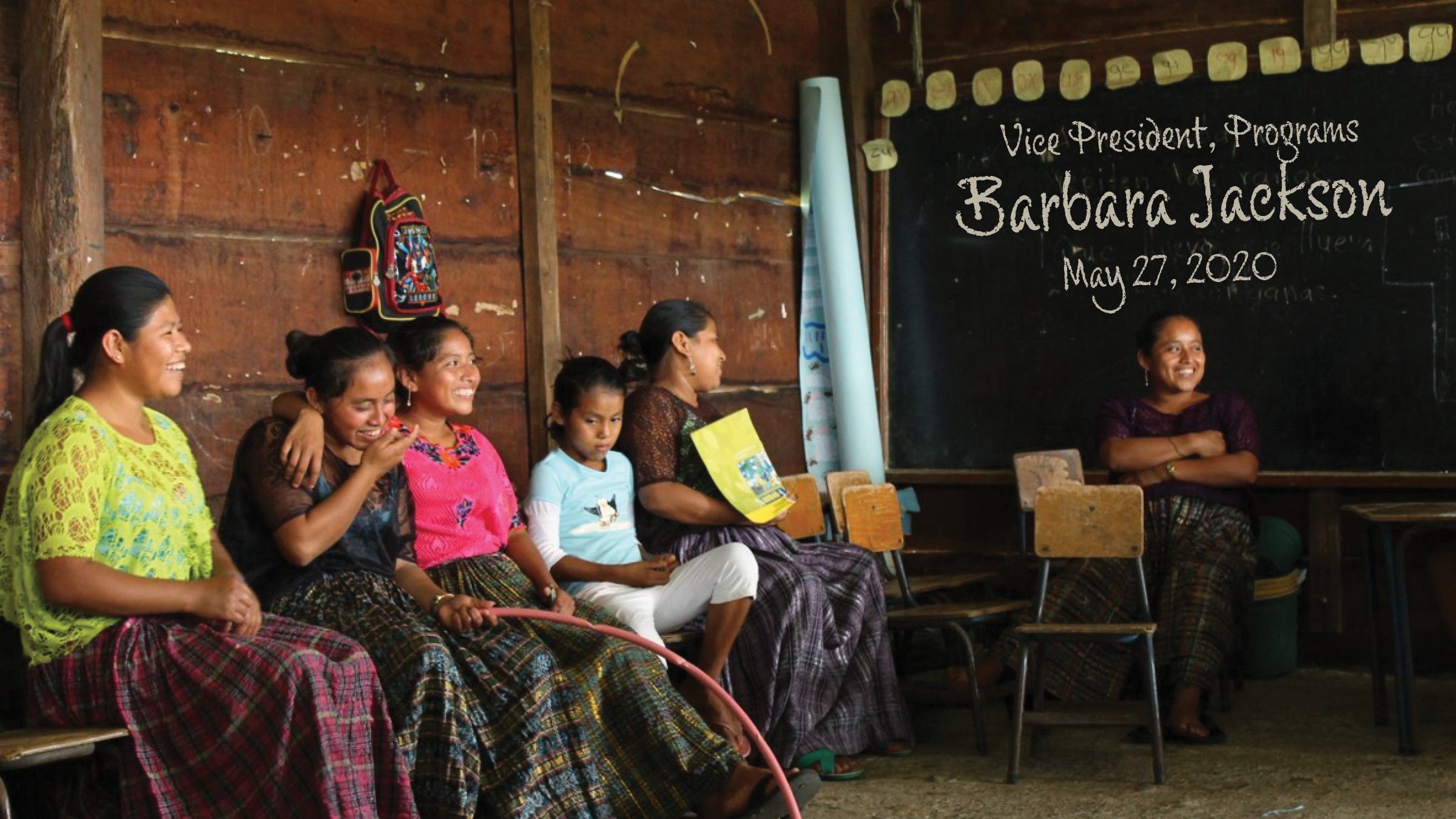 The magnitude of the health and economic fallout of the Covid-19 pandemic is still uncertain, but it is clear that it will be catastrophic for hundreds of millions of the poorest and most vulnerable families who are always one setback away from falling deeper into poverty.
On May 27, 2020, Vice President for Programs, Barbara Jackson discussed some the global impact of Covid -19 on poverty in developing countries and compare experiences from previous humanitarian crises with that of Covid-19. She discussed Trickle Up's particular role, potential changes for the future, and examine the role that international NGOs and civil society have in supporting response and recovery for the most vulnerable and marginalized. Watch below or on Vimeo.
The Town Hall webinar series continues on Wednesday, June 17, 2020 at 9am EDT with Director for Program Quality, Leah Berkowitz. Leah will discuss adaptations to the Graduation Approach and how Trickle up is responding to Covid-19 on the ground.