Just two weeks apart in November, hurricanes Eta and Iota have devastated Central America. Heavy rains and wind, flooding, and landslides have hit Trickle Up's focus areas in Guatemala – the Ixcán and Nebaj of El Quiché, and Senahú in Alta Verapaz communities – especially hard. Rivers overflowed, hillsides washed away, bridges collapsed, and high winds damaged homes and the natural habitat. The destruction in Guatemala, Honduras, Nicaragua, and Mexico is the worst to hit the region since Hurricane Mitch of 1998.
Homes have been damaged and, in many cases, destroyed. Likewise, Trickle Up participants' livelihoods, especially those related to agriculture, have been severely damaged or ruined altogether. The two tropical storms also have had significant impact at the community level: roads have become impassable, due to flooding and downed trees; potable water is now often hard to secure; markets are not functioning. Thousands of families fled their homes and remain displaced. The long-term impacts on health, children's education, the vitality of local markets, and many other dimensions will be severe.
In Ixcan, for example, Eta and Iota caused the Chixoy and Tzeja rivers to overflow, affecting the bean, corn, banana and other crops in 19 Ixcán communities, impacting 7,000 families – including 243 Trickle Up participants.  At least half lost all their home crops and several partially or totally their businesses.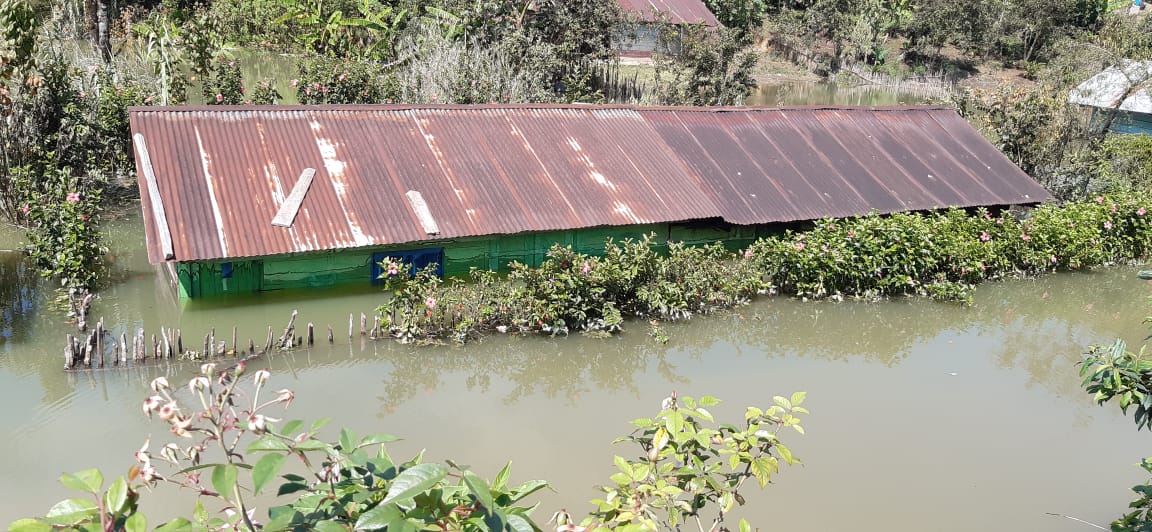 While hurricanes and tropical storms have always been a fact of life in the region, the back-to-back frequency and intensity of Iota and Eta can be seen as examples of how climate change is threatening the lives and livelihoods of poor families. Climate change experts predict that the two hurricanes may be previews of future calamities in the region. The devastation is likely to increase pressure on families, many without other options, to undertake the dangerous passage to the US.
To respond to this crisis, Trickle Up established a Guatemala Emergency Fund to help with relief and recovery. Our board and other donors have responded generously. Our first step has been to consult with participants and local government officials to understand their priorities.  To date, we have agreed to support an emergency project to repair a stormwater drainage system that is essential to the lives of every member of the Yalijux community.
Yalijux is a rural community in the highlands of the Senahu, Alta Verapaz municipality in the northern highlands of Guatemala. Members of the Yalijux community are mainly part of the Q'eqchi Mayan indigenous group. Situated on a mountain, Senahu faces the challenges of soil erosion, steep topography, and difficult growing conditions. Trickle Up currently has 96 participants in Yalijux.
When we went to ask local officials and members of the community, they told us that flooding caused by Eta and Iota severely damaged a local lagoon, which helped treat wastewater and provide overflow capacity for more normal rainfall. Flooding of the San José River raised the water level of the lagoon, which caused flooding of dozens of houses.
A new pipeline was required in order to drain the lagoon and have a permanent pipeline to mitigate future flooding. Trickle Up funds were used to purchase 475 feet of corrugated pipe and transport it from Guatemala City. The local government will provide machinery, materials, transportation, and labor. Trickle Up's investment: $10,600.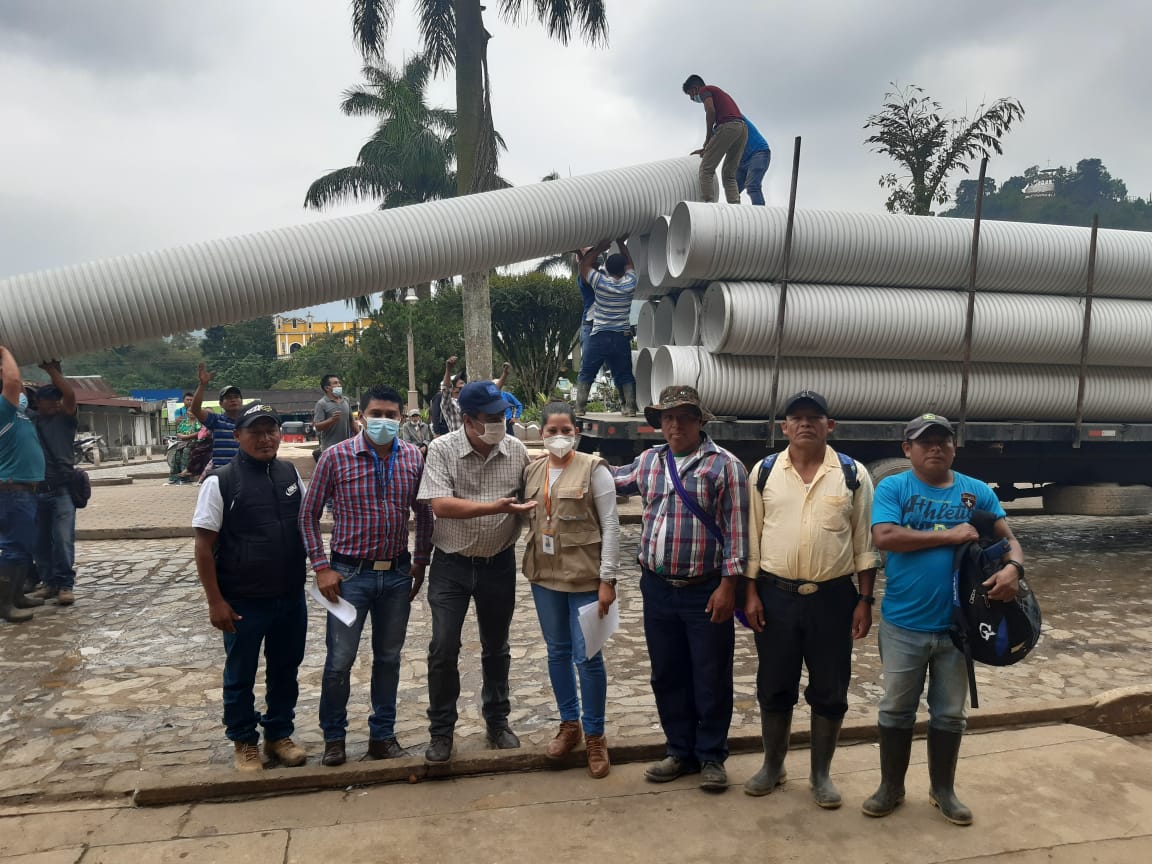 As we did in Senahu, we look to the community to identify its most urgent needs.  Depending on funds, we may invest in repair of water systems or roads. Even though Trickle Up's focus typically is at the household level, rather than the entire community, a crisis like this creates a need for a community-level solution, so that our participants can benefit and Trickle Up and our partners are highly valued by local leaders.
We also are exploring ways to help other Trickle Up participants directly, so that they can resume their businesses.
---
Give now to help Trickle Up participants and communities recover from Hurricanes Eta and Iota.