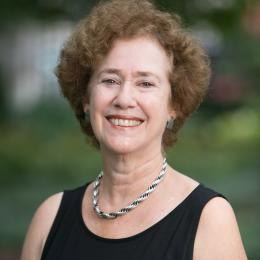 Clinical Professor Emerita of Law, Columbia Law School
Barbara A. Schatz joined Trickle Up as a board member in 2010.
Barbara is Clinical Professor of Law Emerita at Columbia Law School where she has taught and supervised students in representing nonprofit organizations since 1986. She serves on the boards of The Bank Street College of Education, PILnet, the Global Network for Public Interest Law, and Nonprofit New York, where she chairs the Government Relations Council. She also serves on the Emeritus board of Human Rights First, an organization that she co-founded and on the board of which she served for more than 35 years.
Barbara has taught and consulted with law faculties in China, Russia, Armenia, Georgia, Poland, Hungary, and several other countries in central and eastern Europe in connection with their efforts to establish clinical legal education programs.
< Back to Board & Advisors page