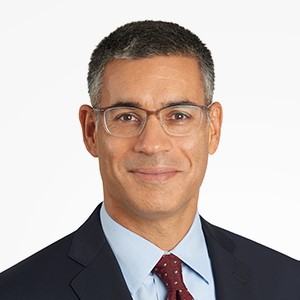 Managing Director-Portfolio Manager, International Equities Neuberger Berman
Benjamin Segal, CFA joined Trickle Up as a board member in 2007.
Benjamin is a Managing Director and Portfolio Manager at Neuberger Berman LLC, a $300 billion investment management firm based in New York. He manages over $8 billion in non-US and global equity portfolios and oversees the global equity team which includes another $8 billion in Emerging Market equities. Benjamin joined Neuberger in 1999 from Invesco GT Global in London, and prior to that was a management consultant at Bain & Company in South Africa and an investment analyst at Lehman Brothers in Hong Kong.
A Chartered Financial Analyst charter holder, Benjamin graduated from Cambridge University with a BA in Mathematics and received a MA from the University of Pennsylvania and an MBA from the Wharton School of Business.
< Back to Board & Advisors page