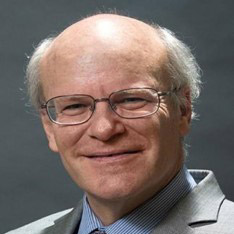 Senior Fellow for Diversity & Inclusion, InterAction
Donald Steinberg joined Trickle Up as a board member in 2018.
Donald is a Senior Fellow for Diversity, Equity, and Inclusion at InterAction. He is also Executive Director of Mobilizing Men as Partners for Women, Peace and Security, an international non-profit working to enhance the role of women in peace processes and post-conflict reconciliation in two dozen countries. He is also co-chair of the board of the Women's Refugee Commission, senior adviser at the Center for Strategic and International Studies, fellow at the Our Secure Future foundation, and a member of numerous non-profit boards and advisory councils. From 2013 to 2018, he was president and CEO of World Learning, a $180 million NGO working on education, exchange, and development in more than 100 countries.
Donald was Deputy President for Policy at the International Crisis Group, a Randolph Jennings senior fellow at the US Institute of Peace, senior adviser for foreign affairs and defense to House Majority Leader Richard Gephardt, director of the House Task Force on Trade and Competitiveness, and a member of the UN Secretary General's Civil Society Advisory Group for Women, Peace and Security. He has received the President's Meritorious Service Award, Distinguished Service Awards from the State Department and USAID, the Frasure Award for International Peace, the Leet Award for Women's Empowerment and Gender Equality, the Hunt Award for Women Equality, the Cohen Award for Holocaust and Genocide Awareness, and a Pulitzer Traveling Fellowship.
Donald has written more than 200 articles and speaks frequently on global development, African affairs, women's rights, atrocity prevention, diversity/inclusion, humanitarian crises, conflict transformation, refugees, and immigration. He resides in Falls Church, Virginia, with his two teen-aged sons. He holds two MAs in journalism from Columbia University and political economy from the University of Toronto, and a BA from Reed College.
< Back to Board & Advisors page