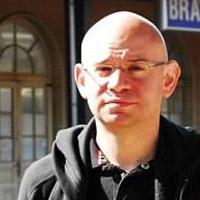 Director & CEO, Northern Lights / Bodega
Mark Littman joined Trickle Up as a board member in 2018.
Mark is a founder and partner at Northern Lights, Mr. Wonderful, BODEGA, and SuperExploder. His career spans over 25 years of content creation, having directed commercials and branded projects for Microsoft, Allstate, Marriott, Aetna, and Food Network. He recently executive produced the feature documentary Chi-town, which premiered at SXSW and produced and directed the feature doc Red, White, and Yellow which won the Audience Award at The Hamptons Film Festival.
Mark works extensively with local and international nonprofits and social causes, such as Trickle Up, developing strategy and creating media and content, to generate awareness and increase donor contributions.
< Back to Board & Advisors page