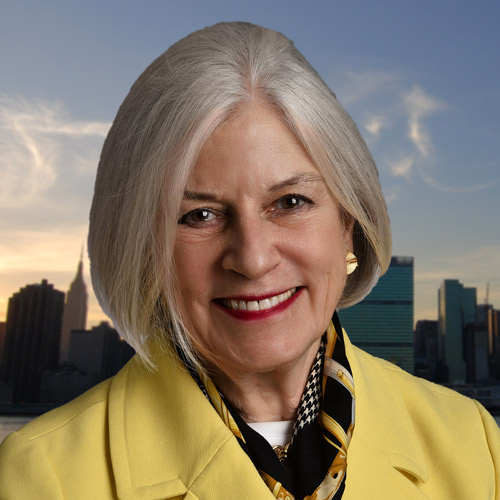 President, Klein Family Foundation
Antoinette (Toni) Geyelin joined Trickle Up as aboard member in 2014.
Toni is a residential real estate agent at Bond New York Properties. A former senior executive in the international financial service industry for over 30 years she worked with Chase, Bankers Trust and Deutsch Bank in commercial, institutional, and international private banking. In her various positions she had the privilege of working with clients in Latin America, North Africa, and the Middle East. She also served as a commercial real estate lender and was later the Treasurer of Sotheby's Auction House.
For the past 6 years, Toni has served as president of The Klein Family Foundation which was founded in 1990 to support educational, cultural and community centric organizations, primarily in New York, as well as environmental causes. Toni has been an officer of the Foundation since that time and has served as Trustee from 1995 onward until assuming the role of President following the death of the last family member on the organization's board in 2014.
Toni is a native New Yorker and lifetime Manhattan resident. She is a graduate of the Brearley School and Barnard College. She has served on various non-profit boards over the years and speaks several foreign languages.
< Back to Board & Advisors page