During the first two days of the event, Trickle Up invited implementing partners to share learning and experiences from three projects that are delivered with technical assistance from Trickle Up: Graduating to Resilience, implemented by AVSI Foundation; Building Self Reliance and Resilience in the West Nile, implemented by DRC Uganda and CEFORD; and the Kakuma Graduation Project, implemented by NRC Kenya. The final day was an opportunity to share learnings and engage with a larger group of donors, partners, researchers, and peers committed to addressing extreme poverty in contexts of displacement.
The event was a participatory opportunity for Trickle Up to gather with partners and share learnings in order to refine future programs.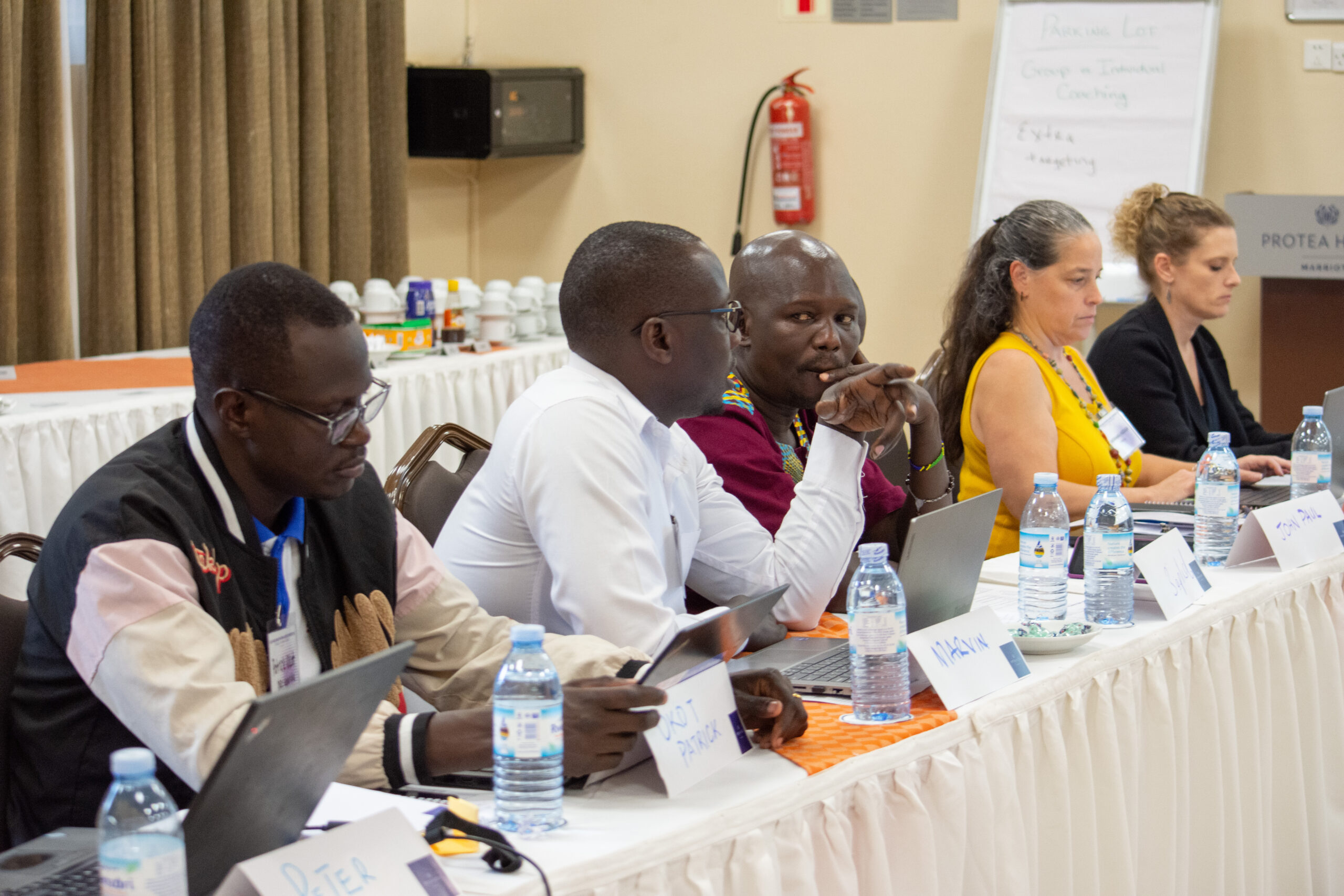 The discussion from Days 1 and 2 of the event had several interesting highlights. Among them were:
Participants repeatedly confirm that coaching support is a key factor in their progress.
Increasing digital literacy and access to digital technology strengthens programs and contributes to improved outcomes for households.
Participant targeting is an important step to understand the specific characteristics of extreme poverty in the local context and determines who can benefit the most.
Localization of programming presents opportunities to further tailor Graduation programs to their context, increase sustainability, and scale impact.
People affected by displacement in East Africa are especially vulnerable to the effects of climate change.
Graduation programming can address or mitigate protection risks that are commonly faced by people experiencing displacement.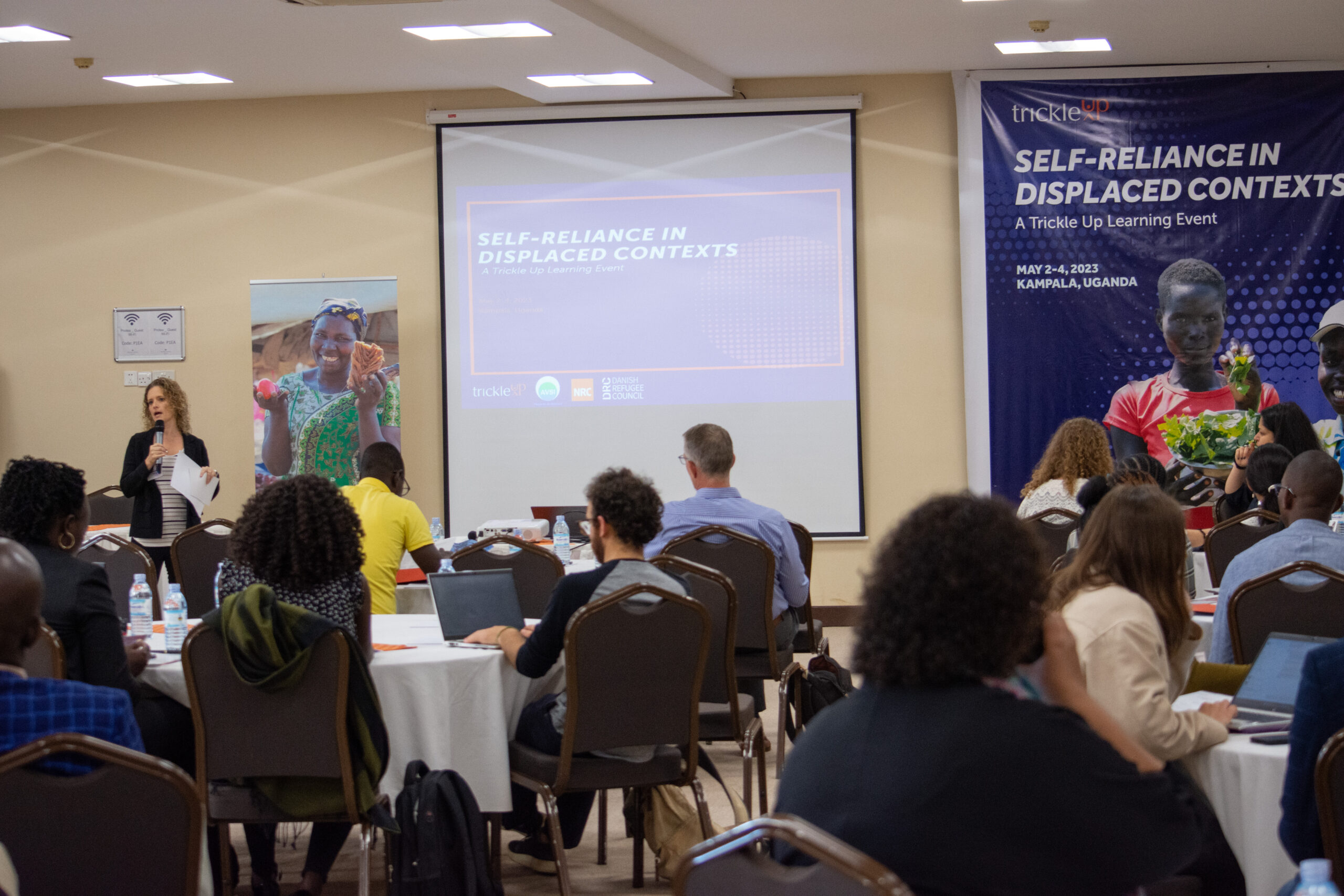 Graduation programs present an opportunity to increase self-reliance for people experiencing displacement and the communities that host them. During Day 3, implementing partners worked with key stakeholders to define recommendations for the future of Graduation in displaced contexts:
Build consensus around definitions of Graduation and resilience while measuring in context-relevant ways.
Test and report best practices of localization as it continues to develop.
Reinforce the evidence base around implementing Graduation at scale.