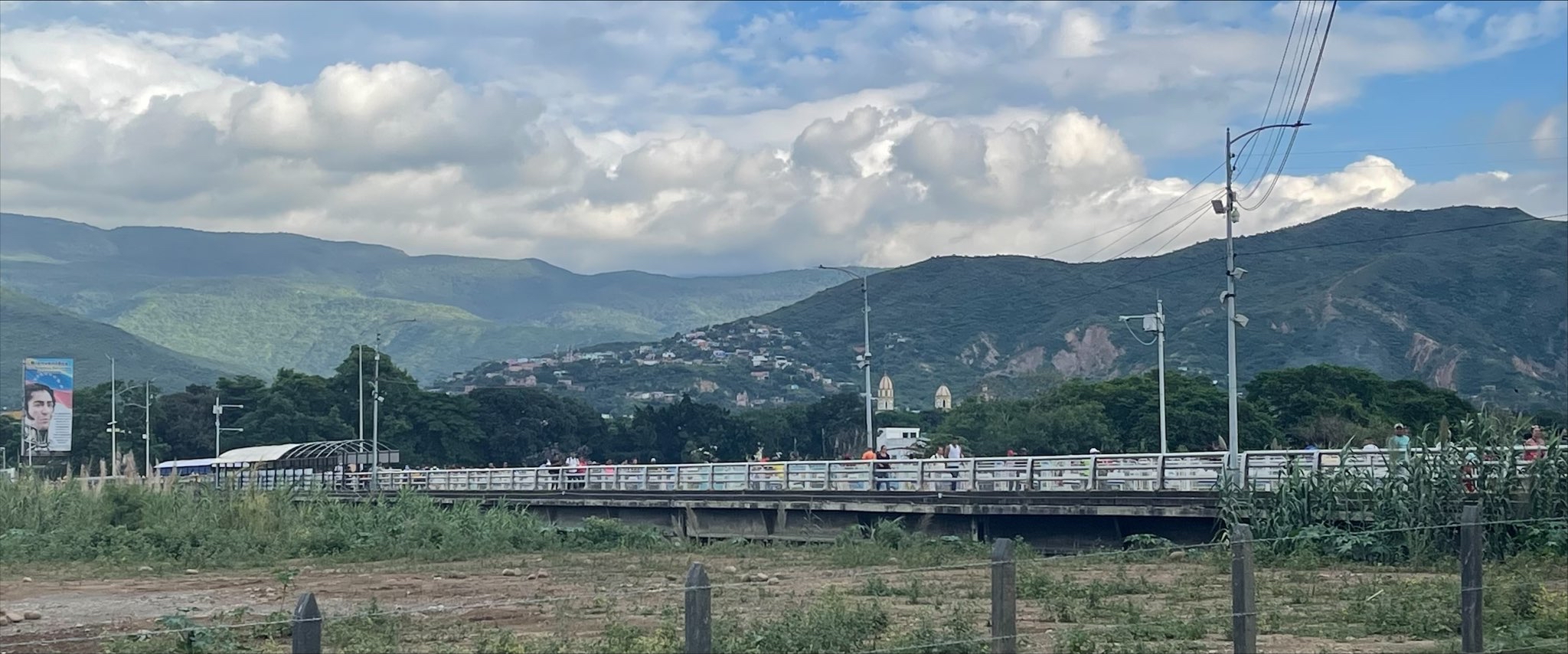 The Trickle Up team is thrilled to announce a grant from the Conrad N. Hilton Foundation to support a two-year project in Colombia focused on the economic empowerment of rural women living in extreme poverty. With the Hilton Foundation's generous support, Trickle Up will partner with local Colombian organizations to strengthen their capacity and support their adoption of coaching into their livelihood programs.
Escalating internal conflicts with armed groups, the arrival of nearly 2.5 million displaced people from neighboring Venezuela, and more than 300,000 Colombians returning from the same country have led to a precarious humanitarian situation in Colombia. The socio-economic effects of the COVID-19 pandemic, which hit the Latin America and Caribbean region harder than any other in the world, have only served to exacerbate conditions of poverty and marginalization.
Women and children, especially those from refugee, migrant, and host communities, have borne the brunt.
Operating within this context and rooted in the local knowledge of our partners, our project will focus on the longer-term needs of women and families affected by displacement through a holistic approach. The partners with whom we will collaborate will already be working in economic and social inclusion for people in extreme poverty, especially with women affected by displacement. Elements of programming will include financial literacy, skills development, productive assets, and social capital. When we join forces with these local organizations to strengthen their coaching capacity within their livelihood programs, we can together build an environment where women experiencing marginalization and vulnerability can thrive, overcome barriers, and invest in the futures of their families and communities.
Trickle Up is partnering with the Hilton Foundation and local organizations to foster social and economic inclusion and deepen women's agency and confidence to build their economic security.
"With over four decades of experience in economic inclusion, Trickle Up is committed to sharing programming knowledge and expertise with partners, enabling them to implement what we know works," said Nathalie Laidler-Kylander, Trickle Up's President and CEO. "This generous grant from the Hilton Foundation is an amazing opportunity to build sustainable, locally-based change."
"We are proud to support Trickle Up's work to collaborate and share capacity with local organizations to strengthen livelihood programming in rural areas of Colombia," said Barri Shorey, Senior Program Officer for the Refugees initiative at the Conrad N. Hilton Foundation. "These efforts will ensure the sustainable economic inclusion of women and will provide them with the knowledge and tools to effect positive change in their communities."
This grant continues Trickle Up's work in Latin America through programs that have served 170,000 women to date, supporting them to overcome the pervasive barriers of historic marginalization, including those created by gender norms. When women have access to coaching and support, they start to believe in themselves and their future. They begin to build the resilience and decision-making skills that enable them to effectively invest in their lives, create sustainable livelihoods, and interrupt the cycle of intergenerational poverty.
---
About the Conrad N. Hilton Foundation
International hotelier Conrad N. Hilton established the grantmaking foundation that bears his name in 1944 to help people living in poverty and experiencing disadvantage worldwide. Today, the work continues, concentrating on efforts to ensure healthy early childhood development and sustainable livelihoods for youth, support young people transitioning out of foster care, improve access to housing and support services for people experiencing homelessness, identify solutions to safe water access, and lift the work of Catholic sisters. Additionally, following selection by an independent, international jury, the Foundation annually awards the $2.5 million Conrad N. Hilton Humanitarian Prize to an organization doing extraordinary work to reduce human suffering. The Foundation is one of the world's largest, with approximately $8.5 billion in assets. It has awarded grants to date totaling more than $2.4 billion, $339 million worldwide in 2021. Please visit www.hiltonfoundation.org for more information.