As we approach a third year of the COVID-19 pandemic, the world continues to face unprecedented challenges and deep uncertainty, especially as the issues of conflict and climate change compound the situation. While we've all been living with unpredictability, the most vulnerable, especially women, continue to be hit hardest. With nearly 100 million more people estimated to be living in extreme poverty, the pandemic turned back decades of poverty eradication progress. Women in particular have borne an outsized burden.
Barriers created by unequal gender dynamics multiply the vulnerability of women in extreme poverty. As of this year, nearly 2.4 billion women worldwide do not have equal economic rights to men according to the World Bank. Biased social norms limit their opportunities and many face factors like early or forced marriage, gender-based violence, and exploitation.
During the pandemic, women faced loss of personal and household income, increased unpaid care work, and decreased mobility as a result of lockdowns. The number of women in extreme poverty increased to 435 million in 2021, and this is unlikely to revert to pre-pandemic levels until 2030. The gender poverty gap continues to widen. Additionally, women are losing their livelihoods at a higher rate than men and bear a larger burden of unpaid care work. As a result, in 2020, women lost $800 billion in income, with 13 million fewer women working in 2022 than there were in 2019 according to Oxfam.
Overall, the pandemic has set gender parity back. It would have taken us 99 years to get there pre-COVID. Now, we're 135 years away from a more gender equal world.
Despite these difficulties, women living in extreme poverty participating in social and economic inclusion programs have faced this health and economic crisis with resilience, determination, and hope. But what do we mean by resilience? Resilience can be defined as the ability to withstand adversity and bounce back and grow despite life's downturns.
With access to resources and tools provided by social and economic inclusion programs like the Graduation approach, women participants were able to diversify their incomes, maintain livelihoods, and access emergency savings despite the shocks created by the pandemic. During COVID-19, Graduation empowered women to build savings, diversify livelihoods, access social safety nets, and receive crucial public health information.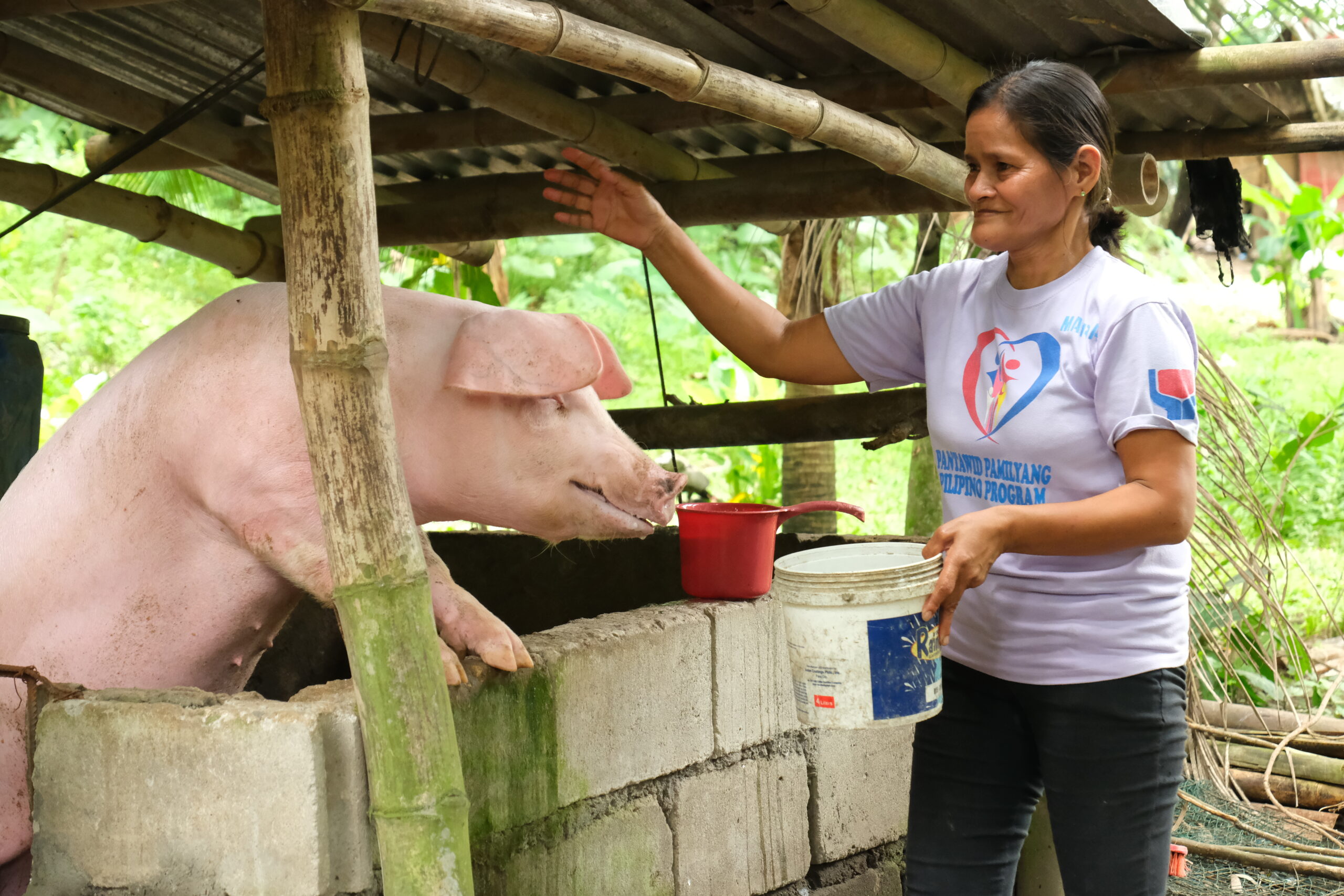 At the outbreak of the pandemic, for example, BRAC rapidly adapted the Ultra-Poor Graduation (UPG) program in Bangladesh, connecting women participants to emergency government cash transfers, hygiene and safety information, and other government services while adjusting to social distancing and health procedures, ultimately enabling ninety-eight percent of participants to avoid falling back into extreme poverty. Insights from local staff on the livelihood, nutrition, and health challenges participants faced due to the pandemic enabled the program to respond appropriately to their constantly changing circumstances.
An assessment of the the Department of Labor and Employment (DOLE) Graduation pilot in the Philippines, in partnership with the Asian Development Bank (ADB) and with the technical assistance of BRAC UPGI, showed the program's resilience-focus design and quick COVID adaptations allowed its participants and their families to withstand the shocks and continue to grow their businesses and savings. Corazon Gaylon, a single mother of three residing in Salvacion, Philippines, was able to take the many lessons and learnings from her coaches and group training sessions to diversify her income streams. By opening up a sari sari (convenience) store and continuously reinvesting in her animal rearing side-businesses, she was able to build up her savings, and make quick pivots during ongoing lockdowns and travel bans. She proudly reflects on the fact that she no longer works for anyone, owns her land, and is able to put her children through school, all on her own money.
The same ability to withstand the shock of the pandemic was true for the women in Trickle Up's programs. Over 95 percent of participants in Mexico reported not missing a meal during the COVID-19 lockdown. And in Guatemala, 89 percent of participants were able to continue with their livelihood activities, while 36 percent diversified their livelihoods to respond to COVID-19 restrictions or market changes. Most were able to hold on to their assets during a time when many living in poverty were forced to sell belongings to survive.
In Odisha, India, Ketaki Dandasena, a store owner in the village of Balisankara, drew on the business and financial skills she learned through mentors and her savings group, as well as her smartphone, to weather the closure of her shop during lockdown. Using some of her savings, she pivoted to cultivating mushrooms, and used her phone to connect with customers. Through her role as a digital coach in Trickle Up's MPOWERED program and the example she set, she inspired other women in her village to diversify their incomes too.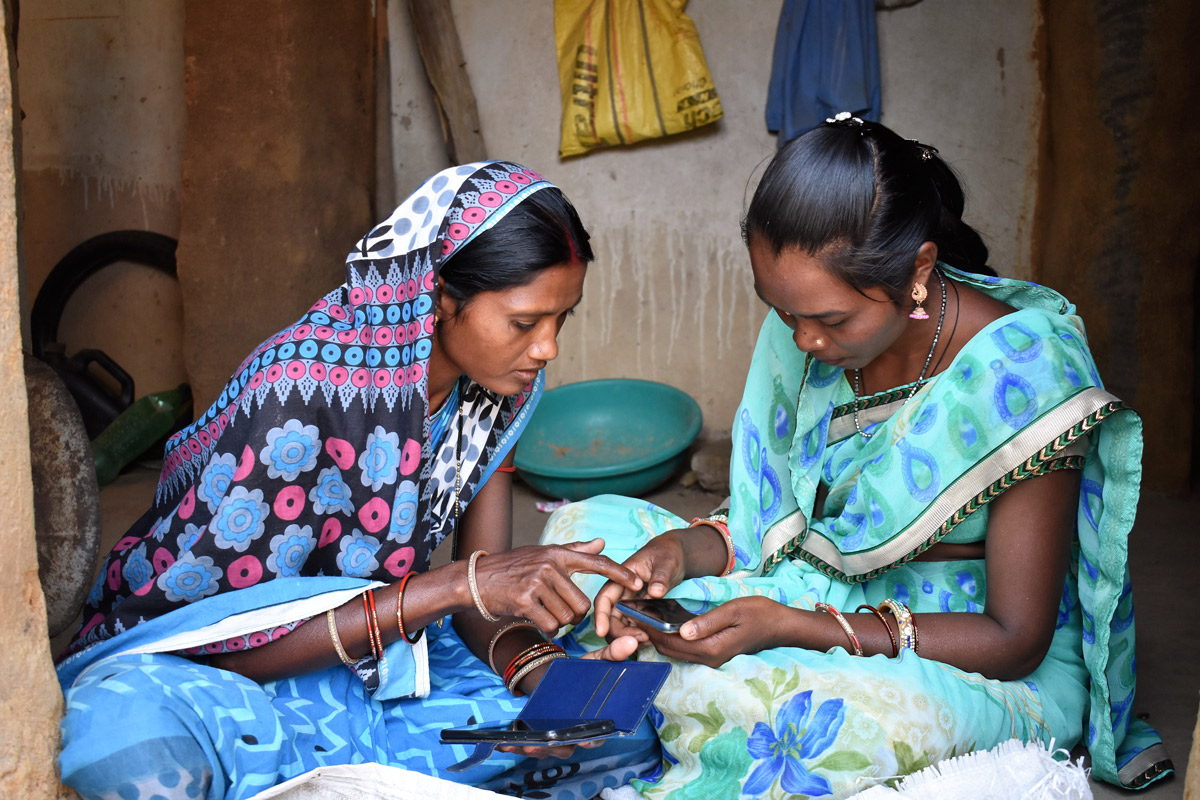 Economic and social inclusion programming, such as Graduation, is not just about teaching technical skills. It's about inspiring self-confidence and creating an enabling environment that will give women the space to take what they learn and create their own pathways out of extreme poverty. Working on building resilience as part of developing livelihoods equips people to move beyond coping strategies and creates sustainable multi-year impact. Instead of being in constant survival mode, participants are able to start planning, build self-esteem, and benefit from support networks to quickly adapt to changing circumstances and withstand and recover from shocks like the pandemic.
Such programs have empowered millions of women like Corazon and Ketaki to build sustainable, resilient livelihoods. By enabling women to earn income from multiple sources and save, cover basic needs, and receive life skills training, such programs can provide the big push needed to escape the poverty trap long-term and avoid falling back into it even during COVID-19. Beyond just the individual and household impacts these types of programs have, to quote UN Women, "When more women work, economies grow." While more research is conducted on the impacts of women's economic empowerment, economies are seeing a boost in productivity, increased economic diversification and income equality, and even growth of national GDP as these programs grow to scale.
It is for this reason that we support the ongoing effort to uncover and promote the direct links between increased women's economic empowerment and the transformational power it has on communities and beyond. Our hope this International Women's Day is that these conversations will spark greater adoption of social protection programming, allowing for exponential growth to reach the most marginalized and vulnerable populations around the world.